MESSAGE FROM CHAIRMAN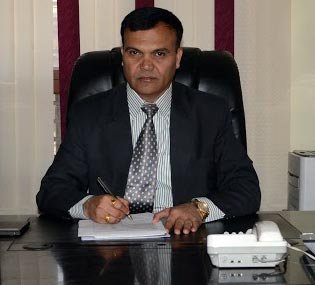 I would like to take this opportunity to introduce you to Broadway Overseas Employment Services Pvt. Ltd. Kathmandu, Nepal. BOES is one of the most dynamic and modern human resource supply company from Nepal. Reliability, Sincerity and Honesty these are the qualities on which foundation of Broadway Overseas Employment Services are laid.

We have been in the human resource supply for almost a decade and in the duration of this period, we, at Broadway Overseas Employment Services, have managed to build an impeccable and formidable reputation in the market which is hard to beat.
With these qualities as our foundation stone, we look forward to build a strong future, hand in hand with all our business associates.
The primary objective of this company is to create a quality outlet for addressing the ever growing international demands for skilled,semi-skilled and unskilled workers for human resource supply industry. The company offers a combination of services that is carefully addressed as per the specific requirement of all our customers.
Operational excellence is a result of modern system implemented in its due place but when it is tied up with commitment and competent workforce, the output is bound to be a great magnitude as such with Broadway Overseas Employment.
I welcome you to be a part of the Broadway Overseas Employment experience, and kindly ask you to give us the privilege to serve you and your company to your fullest satisfaction.
Rakesh Dahkal
Chairman